The Original NutriBullet Personal Blender is a convenient way to quickly and easily extract nutrients. You will enjoy making your favorite nutritional smoothies at home or on the go.
All you need to do is load up your jars with fruits, vegetables, nuts, grains, or other selected ingredients. The next step is to add water to the desired level, screw on the blade, and begin the process.
You can make this a complete meal or have it with breakfast, lunch, dinner, or snack. This will ensure you get the nutrients you need for a balanced meal.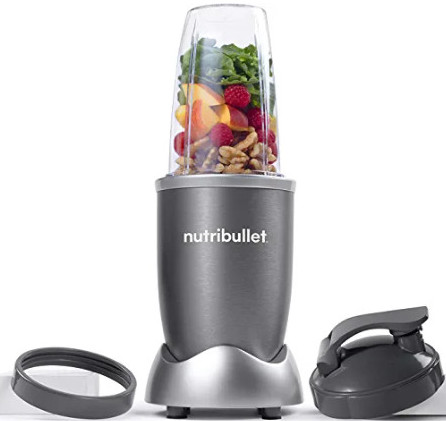 (As an Amazon Associate, I earn for qualifying purchases.)
Overall Features | The Basics
Name: NutriBullet Personal Blender
Sold By: Amazon.com
Brand: NutriBullet
Price: $60.12 (This price is subject to change.)
Color: Grey
Capacity: 0.6 Liters
Material: Stainless Steel, Plastic
Overall Rank: 9.4 out of 10
Features:
It has a 600 Watt motor base.
You get a 24 oz cup (18 oz cup also available).
Extractor blade
It comes with a To-Go Lid (Resealable lids also available)
A Lip ring is also included.
Cleaning is quick and easy.
A recipe book is also included with this package.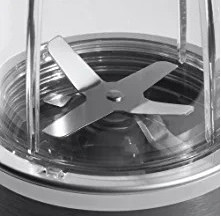 Benefits:
A 600 Watt motor base gives you the power you need for a smooth extraction.
Enjoy a large 24 oz cup of your favorite nutritious drink.
The powerful extractor blade pulverizes frozen fruits, vegetables, ice, nuts, and other ingredients.
Use the To-go lid for your on-the-go moments.
You can also enjoy your extractor juice right at home with the lip ring that fits perfectly on the cup.
All parts are easy to clean with soap and water. However, do not immerse the base in water.
You have various recipes at your fingertips to suit your specific needs. So, be sure to get creative.
Could This Make Your Life Easier? | Absolutely!
Consider the time it takes to prepare a complete balanced meal. What would this include? On the other hand, think about the few steps involved in making a nutritional extracted juice from your NutriBullet Personal Blender.
First of all, you would decide what your taste buds were craving. You could also plan to have something for a specific health reason. Next, you gather your ingredients in preparation for this adventure.
These could include a combination of fruits, vegetables, nuts, seeds, or grains. The next step is to put these into the cup. Lastly, add water, screw on the blade, insert it onto the base, then press the start button.
This process could take as little as five minutes from beginning to end.
The recipe book provides you with several options and guidelines. For example, you may be looking for something to perk you up in the morning. You could find a recipe for that, an energy drink.
Additionally, you may want to combine your juice with something to complete your meal. You could be pointed in the right direction with a suggestion for a soup or salad.
Here's My Story. | My First Two Weeks
I bought my original Nutribullet several years ago after seeing it demonstrated on TV. This appealed to me for a few reasons. To begin with, I didn't always feel like eating and this would prevent me from going hungry.
Another thing is I sometimes forgot to eat, especially when I was busy at work or involved with one of my many projects. Not everyone can relate to that. I know, "Food is the staff of life!"
I made three batches of juices every day for two weeks, breakfast, lunch, and dinner. It took me that long to realize I should probably have something solid to eat in addition to these juices.
Each batch had a great combination of fruits, vegetables, nuts, and seeds. It was easy to select a few favorite recipes and experiment with them every day.
One amazing thing was I had so much energy and felt full of life, I stopped taking my supplements altogether for months!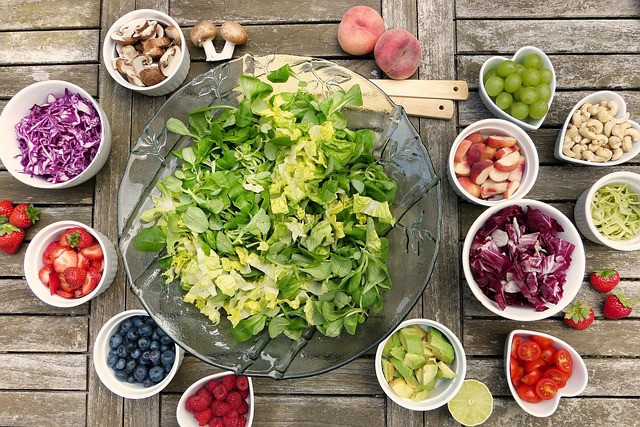 What Others Are Saying | NutriBullet Personal Blender
The NutriBullet Personal Blender gets a 4.7 out of 5 rating on Amazon.com by other purchasers. Here's a summary of what they found…
Pros:
It takes up little space on the countertop.
This unit blends well.
The containers are compatible with others in the family.
It's quieter than some other brands.
Extraction can be done in less than a minute.
Cons:
Some thought it was loud.
Others said it leaked.
There was mold around the gasket.
Also, the motor smoked.
The rubber/washer came out in the newer purchases.
Let's Recap. | NutriBullet Personal Blender
The Original NutriBullet Personal Blender could be your go-to gadget for your nutritional juices. Although it is loud, it really does a good job crushing frozen fruits, vegetables, ice, and nuts.
As a result, that detail will not take away from its effectiveness. The versatility of blending and putting a lid on the jar to take with you instead of transferring to another container, cannot be beaten.
This also saves you time when there's no need to wash an extra item.
Take advantage of the extra cups and lids that are also available for purchase. Make sure to check the specifications for compatibility with your specific brand. You will be happy for the benefits and convenience these provide you.
If you think this is right for you, please CLICK HERE for more details and to make your purchase.
(As an Amazon Associate, I earn on qualifying purchases.)
If you have any questions or comments, please feel free to leave them below. I will be more than happy to address them.
Veron