Why are traditions important to people all over the world? During the Christmas Holidays, there are several Jamaican traditions which have been passed on throughout generations.
One such tradition is drinking sorrel. It's as important as eating the rich Christmas cake made with dried fruits soaked in rum and/or brandy for several months.
Sorrel, as a part of Christmas tradition, is popular among Jamaicans wherever they are in the world. They find a way to source it directly from Jamaica or other areas, anywhere it can be found.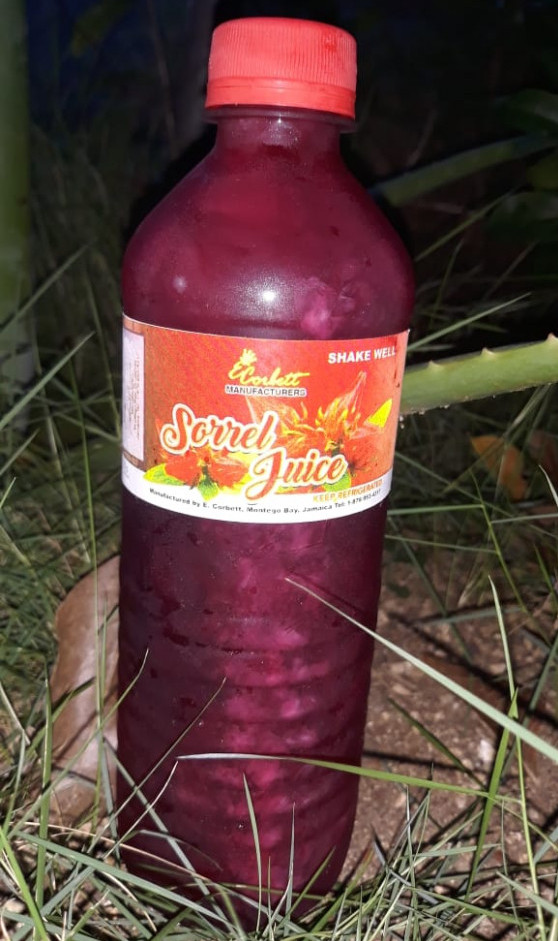 Christmas in Jamaica | How Traditions are Born.
Christmas Jamaican traditions have been handed down in families from generation to generation. Some have perfected the art of each and are looked upon to provide treats and dishes on special occasions.
Others simply take the easy way out and purchase from individuals, local shops, and supermarkets. Whatever the choice is, traditions are significant and important among the masses.
Jamaica, culturally, is made up of African descendants, Indians, Germans, British to name a few. Our motto, "Out of Many, One People" sums it up perfectly.
It is to be expected that traditions are a combination of practices from several cultures. In the case of sorrel, there is no limit to the different versions even in the same family or parish.
As people travel and intermingle with others, they share information and try out new ways of doing things. Despite all that, the main ingredients tend to remain the same.
What is Sorrel … Hibiscus?
Sorrel is known by different names especially in other parts of the world. Hibiscus is the most common alternative and hibiscus teabags are available in some grocery stores.
It is easily grown and found abundantly in Jamaica in time for the Christmas into New Year's festivities. It is also common in West Africa and some other parts of the world.
Although farmers usually grow a large crop to meet the demand for the holidays, it can be cultivated on a smaller scale in backyards or on any other residential plot.
Hibiscus is another very popular plant in Jamaica which is totally different from the sorrel. That plant is commonly used as hedges for homes and the vast variations adorn hotel properties and parks.
Sorrel has nutritional value being rich in Vitamins A and C, calcium, magnesium, and potassium. It is used as tea any time of the year. Its taste is somewhat tart.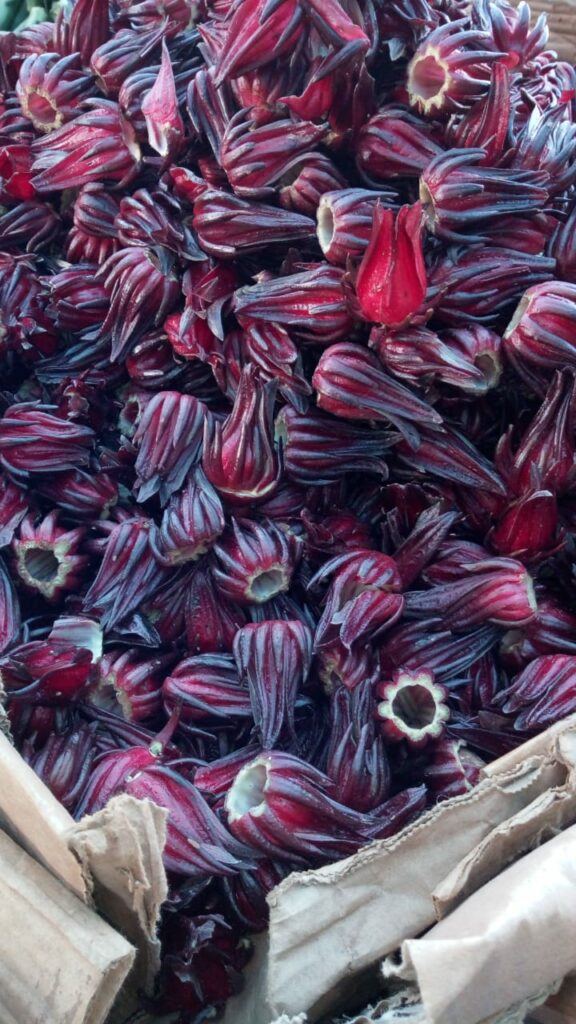 Traditionally Jamaican | Long Live the Sorrel!
Jamaicans, like people of different cultures, take their practices with them. Even when they enjoy and participate in other cultures, their own traditions seem to be embedded in their DNA.
Sorrel is much loved and will be around to continue this endearing tradition for future generations. Christmas is only a few days away and it definitely will be in many homes.
With the focus being on Christmas Jamaican traditions, for those of us who truly enjoy this bright red concoction I say long live the sorrel!
Christmas Sorrel Recipe | As You Like It.
With or without alcohol is a matter of choice and taste. The basic ingredients are sorrel, ginger, sugar, spices, and (optional) rum. Even some individuals who do not drink alcohol enjoy a small amount added.
Traditionally, alcohol would and should be excluded if served to children. This could be done by setting some aside before adding alcohol for whosoever will.
Variations include different spices such as cinnamon, nutmeg, anise, orange peel. Remember, the Jamaican motto strongly indicates that there is an assortment of cultural differences.
Dried or fresh sorrel is used. Less, about half the amount, is used if it's dried as this would typically be stronger.
Below is an adjustable recipe that is sure to please the palates of any gathering. All spices do not have to be used.
Christmas Sorrel Drink
4 cups fresh or 2 cups dried sorrel (for example).
Water, enough for the number of servings you want.
Grated, crushed, or sliced ginger as much as desired based on tolerance for its spicy flavor.
Peel or grated rind of one orange, lemon, or lime (optional)
1-3 cinnamon sticks or a few cinnamon leaves (optional)
Allspice (optional)
Nutmeg (optional)
Star Anise (optional)
Sugar to taste
Rum as desired (option). Do not include for children.
Steps
Boil the water in a large pot.
Remove from heat and add sorrel, ginger, other spices of choice.
Cover and allow to seep for a minimum of one hour, longer for a stronger brew.
Strain and sweeten to taste.
Add rum, if desired, after putting some aside for children or non-alcoholic drinkers. Another alternative is to add the rum when serving.
Refrigerate and add ice to serve.
Use spices that are appealing to your own taste. Sorrel, ginger, and at least one other spice is basic. Some people, maybe most, do not use a recipe. "Eyeballing" it is the way to go. You can't go wrong; it's that simple.
Christmas Cheers | Enjoy a Drink of Sorrel!
Christmas Jamaican traditions are often dictated by the mixed culture that exists on the island. Some individuals will still observe these traditions wherever they are in the world.
Growing, harvesting, and drinking sorrel is a very common practice not only at Christmastime but also throughout the year because of its desirable, refreshing taste and benefits.
Although it tends to be a seasonal plant, it is usually preserved in its dried form. This, like herbs in general, is stronger than the fresh flowers.
Wherever you are, whether or not you are Jamaican, of Jamaican descent or connected in any other way, Cheers to you … have a drink of sorrel this holiday season!
My father, Hector Campbell, spent most of his life farming as one of his greatest passions. He planted, harvested, sold, and prepared sorrel drink for his family and friends. Ginger was the number one addition.
It would be interesting to hear what your Christmas tradition is. If that includes sorrel, feel free to share how you and your family like it and what spectrum of the Jamaican culture are your ancestors from.
I hope you enjoyed this article, "Christmas Jamaican Traditions: Sorrel." If you have any questions or comments, please feel free to leave them below. I will be more than happy to address them.