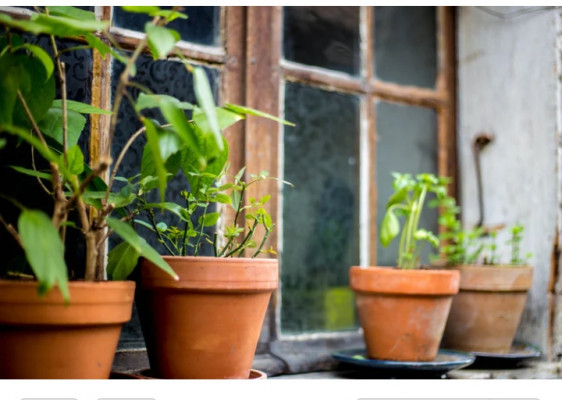 You can grow a windowsill garden with or without soil. Some of the kitchen scraps you throw out every day will regrow even if they have scraggly roots.
This is a fun project to experiment with. It will give you a sense of pride in growing some of your own vegetables and herbs on a small scale.
A windowsill doesn't have to be the only option. Another surface area may be more convenient.
A Windowsill Garden | With or Without Soil
The focus here will be on using two methods: only water or soil. I've had more success with using only water although I'm in favor of both.
Unfortunately, my plants in the soil developed mold and I was unable to save them. This is one thing to be mindful of as it could cost you valuable time or even discourage you.
Water is a major source of life. The plants absorb nutrients from the water, soil, and air.
I didn't use any aid to promote the growth of my plants, but there are grow lights and vitamins available on the market. There is extensive information on how those work.
My experiment didn't cost me additional expenses except for a small amount of soil. You decide how you want to grow your windowsill garden. Do it your way.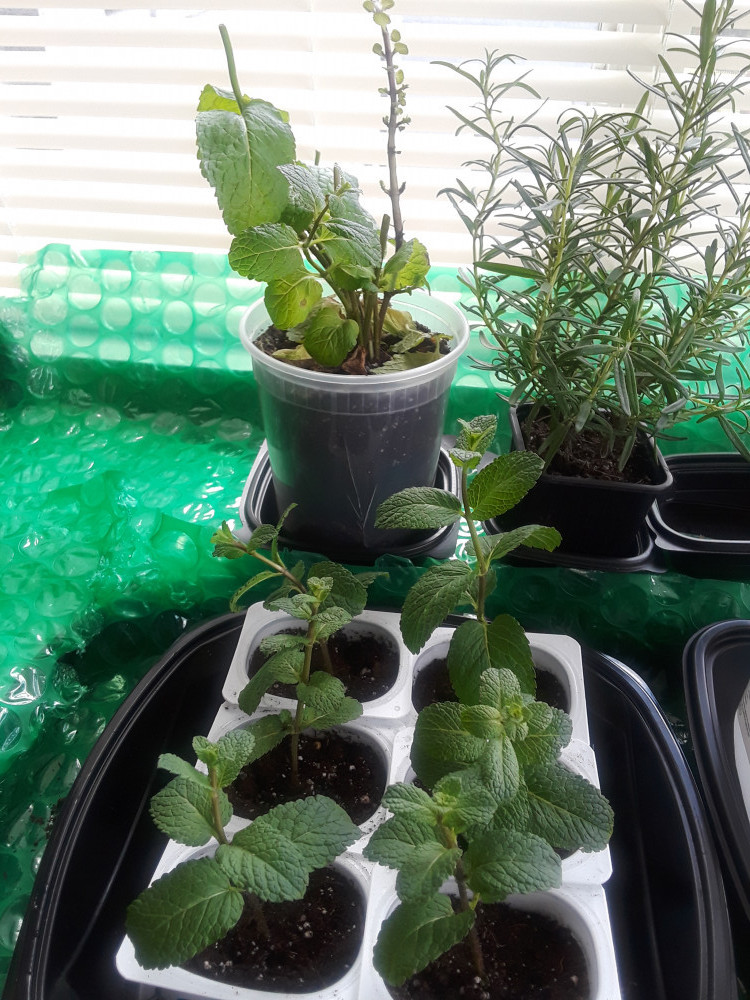 Your Own Herb Garden … | Or Your Favorite Vegetables
Some of the items you may want to consider growing are …
Onions: These will produce just the greens of the onion similar to escallion or green onions.
Escallion or Green Onions: These also produce more greens and may thinner leaves than the original depending on the quality of the original plant.
Lettuce: Cut about an inch from the bottom without separating the leaves.
Celery: Cut an inch from the bottom without separating the stalks.
Assortment of Herbs: Experiment with herbs of your choice. Cut at an angle just below the node where a leaf grows.
Rosemary: I bought this plant in the supermarket and transplanted clippings in water. I replanted them in the soil after the roots appeared. This is a great aromatic herb for tea, soups, and seasoning meats.
Mint: This was also store bought and treated like the rosemary.
Basil: This can be done exactly like the rosemary and mint.
All you need is about one half to an inch cut from the bottom with the roots for any vegetable of your choice. The clippings from herbs are cut diagonally below the node.
Strip the bottom leaves off so they are not immersed in the water.
You could transplant them outdoors eventually if you decide to make this a bigger project, This is a good idea depending on especially if you live in an area that doesn't have extreme weather conditions.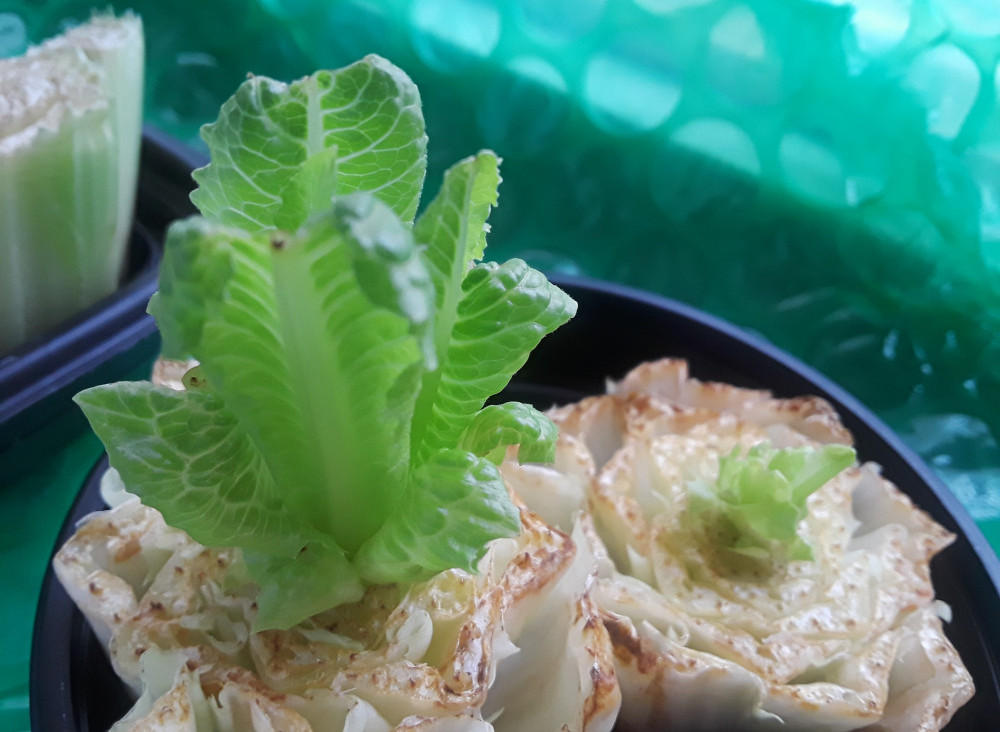 Containers | Recycled Plastic
This is an excellent way to recycle or repurpose plastic of any size or shape. Water and juice bottles make great planters using a few different methods …
Discard the cover and use the entire bottle.
Cut off the upper section and use the bottom.
Cut off the top section. Invert it over the bottom section. Make sure the bottom is taller for a better fit.
Make holes at various points around the bottle.
Cut off one side of a bottle with four sides, using it laying on the side instead of upright.
There are more creative ways, but these are some of the basic ones. You could even use plastic egg crates, food containers, and styrofoam cups.
If you don't have enough of these items for yourself, ask family members, friends and neighbors. You may even inspire them to start their own windowsill garden.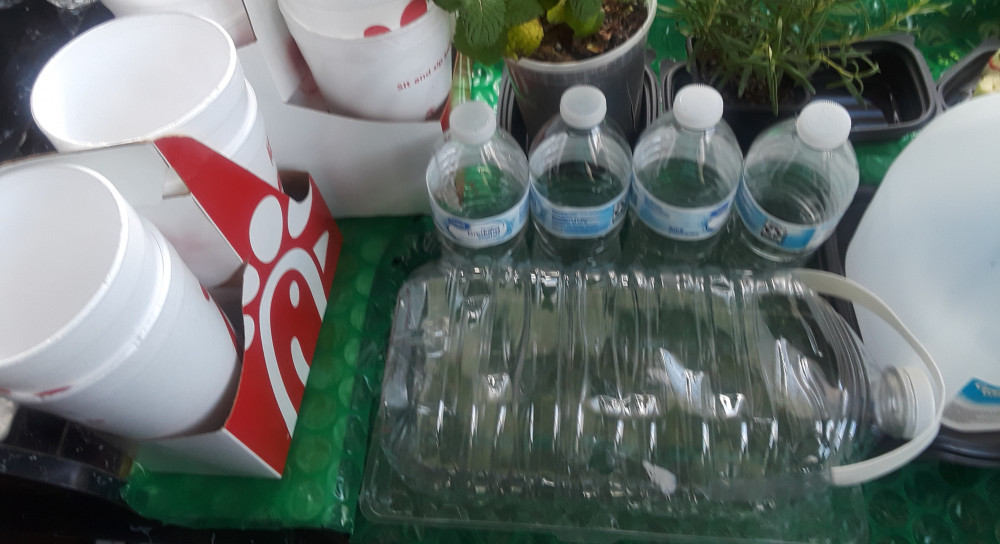 Growth Cycle Above | The Roots Grow Down
You can harvest romaine lettuce in as little as 10-15 days. Sometimes you can get a second crop. Another set of blades will continue to grow. This gives you the opportunity to reap the more mature ones first.
Roots grow thicker and longer depending on how much room they have.
Here are my actual results from my journal in 2020 …
Green Onions:
April 7, set tiny piece from the bottom in water as an afterthought to test. Left in sunroom.
April 16, set 7 bottoms from refrigerator in water
April 19, moved to sunroom, noticed sprouts on 7
April 20, confirmed tiny sprout on (first) small root
April 22, transferred to plastic egg crate with water.
Romaine Lettuce:
April 16, set 2 bottoms from refrigerator in water in kitchen
April 19, moved to sunroom, faster sprouting, one more advanced
April 26, smaller one started drying up.
April 27, harvested first crop, discarding a few leaves from the smaller one. The largest leaves were 5″ long.
April 27, stripped outer original leaves, placed stumps with new growth in fresh water.
Celery:
April 16, placed 1 bottom from refrigerator in water in kitchen
April 19, moved to sunroom
April 20, confirmed tiny sprout
Mint:
April 20, transplanted 6 cuttings from original in soil in yogurt cups, 1 placed in water, all in sunroom. Top watered at night.
Monitoring original plant, 10 stems, with many tiny leaves on 1 in particular.
April 21, top watered, 2 looking droopy
April 23, moved from sunroom to kitchen.
April 28, 5 out of 6 mainly dried up. Bottom watered for the first time.
April 28, transplanted single one from water to soil, good root system formed on two bottom nodes. Top and bottom watered, slightly.
April 30, top watered all lightly and additionally bottom watered new transplant.
Onion Greens and Roots
Your Windowsill Garden | Where Things Grow
How does your garden grow? Your garden does grow! Make it fun an exciting for yourself or with other family members.
We looked at growing your favorite herbs and vegetables in water or soil. Make use of recyclable bottles and other containers in any shape or form.
I like to use the phrase, "Nothing Wasted." Using kitchen scraps and recyclable plastic to grow your windowsill garden exemplifies this concept.
This article, "Grow Your Windowsill Garden | From Your Scraps," is inspired by my own personal experiment. I didn't have enough windowsills space. My old manicure table in my sunroom provided an excellent space.
What is your windowsill garden story? Do you plant herbs and vegetables? Please share them with our readers. I'm sure they will be very helpful and inspiring.
If you have any questions or comments, please feel free to leave them below. I will be more than happy to address them. I am the administrator for this site.